YOUR GUIDE TO LIVING IN
Camas Washington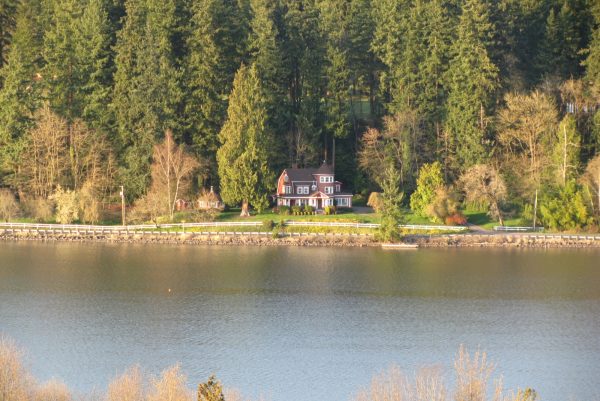 Camas is a city in Clark County, Washington, with a population of 19,355 at the 2010 census. The east side of town borders the city of Washougal, Washington, and the west side of town borders Vancouver, Washington. Camas lies along the Washington side of the Columbia River, across from Troutdale, Oregon, and is part of the Portland metropolitan area.
One of the major geographical features of the city is Prune Hill. Prune Hill is an extinct volcanic vent and is part of the Boring Lava Field of northwest Oregon and southwest Washington.
Content Courtesy of Wikipedia.org
Clark County Properties
Newest Homes in Camas, WA
What's Your Camas, WA Home Worth?
Our trained and certified agents specialize in the Clark County real estate market and are prepared to sell your home to the right buyer for the best price.
If you're considering selling your Camas, Washington home, we utilize the latest, cutting-edge, real estate marketing tools to expose your property to the widest range of potential buyers. We are here to get your house aggressively marketed to sell as quickly as possible and for the best price! Our goals are to help you get your Camas, Clark County, WA home sold, put you in the strongest negotiating position as possible, and to make it easier for you and reduce surprises.
Real Estate News & Blog
Camas Real Estate Guide
The Mission: February 17th, 2010 through February 16th, 2011 write one blog post each and every day highlighting something to do in Vancouver, WA (& surrounding cities). Status: Task completed on schedule. Every single day one blog post was written. Almost every post included a video from on location as [...]
Day 306 of 365... Back on Day 295 I shared about the Magical Lights On 63rd Street house. While I was visiting with the owner Brandon he told me about another house with an amazing [...]
Day 297 of 365... This Sunday, December 12th, 2010 is The Compassionate Friends Worldwide Candle Lighting here in Vancouver, WA and Washougal, WA. This global event takes place the second Sunday in December and here [...]
Day 284 of 365... Downtown Camas, WA has some of the cutest shops. So quaint, charming and always warm and friendly. Today I stopped in at K'Syrah Catering, Wine & Bistro and it meets all [...]
DON'T CALL US, WE'LL CALL YOU
Request a Callback
Fill in the form below to request a callback to discuss your Camas Clark County real estate needs.