YOUR GUIDE TO LIVING IN
Washougal Washington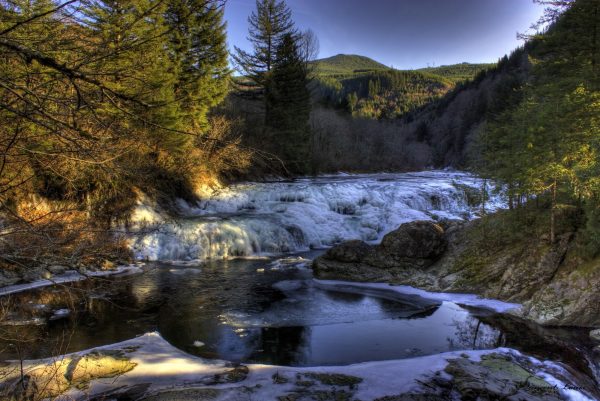 Washougal is a city in Clark County, Washington. The population was 14,095 as of the 2010 Census. Washougal is located 18 miles east of Vancouver on SR 14. According to the United States Census Bureau, the city has a total area of 6.30 square miles, of which, 5.42 square miles is land and 0.88 square miles is water.
Washougal is in the Columbia River Gorge along the Washougal River, which runs through town. Washougal is home to several recreational areas and public parks. Of these, Angelo Park, Beaver Park, Campen Creek Park, and Hathaway Park are four large municipal parks located in Washougal.
Content Courtesy of Wikipedia.org
Clark County Properties
Newest Homes in Washougal, WA
What's Your Washougal, WA Home Worth?
Our trained and certified agents specialize in the Clark County real estate market and are prepared to sell your home to the right buyer for the best price.
If you're considering selling your Washougal, Washington home, we utilize the latest, cutting-edge, real estate marketing tools to expose your property to the widest range of potential buyers. We are here to get your house aggressively marketed to sell as quickly as possible and for the best price! Our goals are to help you get your Washougal, Clark County, WA home sold, put you in the strongest negotiating position as possible, and to make it easier for you and reduce surprises.
Real Estate News & Blog
Washougal Real Estate Guide
Easter is upon us. I know lots of people are looking to locate an Easter Egg Hunt or two. I'll highlight a few around town. I know this isn't all of them but hopefully you'll find one or two of interest. SATURDAY APRIL 23RD, 2011 Easter Egg Hunts Big Al's [...]
I'm so excited! It's been way to long since the Liberty Theatre in downtown Camas, WA has been open. Liberty has been a staple of the City of Camas since 1927 and deserves to be [...]
The Mission: February 17th, 2010 through February 16th, 2011 write one blog post each and every day highlighting something to do in Vancouver, WA (& surrounding cities). Status: Task completed on schedule. Every single day [...]
Day 365 of 365!!! Can you believe it? Today is Day 365! Yes, this is the 365th day in a row I've written a blog post about my hometown, Vancouver, WA. I've shared parks, trails, [...]
DON'T CALL US, WE'LL CALL YOU
Request a Callback
Fill in the form below to request a callback to discuss your Washougal Clark County real estate needs.