Our real estate database feeds three years of sold properties in the Vancouver WA area. This list of 24 sold properties is to give you an idea of what Vancouver WA homes are selling for. The median home value in Vancouver is $307,300. Vancouver home values have gone up 7.2% over the past year and Zillow predicts they will rise 2.2% within the next year. The median list price per square foot in Vancouver is $218, which is lower than the Portland-Vancouver-Hillsboro Metro average of $229. The median price of homes currently listed in Vancouver is $349,900 while the median price of homes that sold is $310,300. The median rent price in Vancouver is $1,725, which is lower than the Portland-Vancouver-Hillsboro Metro median of $1,900.
Are you looking to buy your dream home in Vancouver, Washington?
If you are a home buyer, our foremost goal is to provide you with exceptional customer service. Our goals are to help you purchase the right home, make sure you don't miss out on any homes that meet your needs, and make sure you don't pay too much for your next home.
Please utilize our Vancouver real estate expertise to make your home search and buying experience as stress free and rewarding as possible.
Search Available Vancouver Properties
---
Relocation Information
Are you thinking about relocating to Vancouver, WA? I can help you find the perfect home and make your move as stress-free as possible. I can offer valuable insight about the area to help you through your home buying experience. Contact Me at (360) 260-3253.
---
Are your thinking about buying or selling in Vancouver, Washington?
I am a local expert and am here to help guide you through your home buying or selling experience.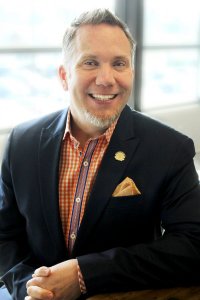 Contact Dale Chumbley
The Dale Chumbley Group
Phone: (360) 260-3253
dale.chumbley@comcast.net
1905 SE 192nd Ave Suite 203
Camas, WA 98607
---
Looking for more information about Vancouver?
Being from the area, you receive the benefits of learning about great neighborhoods, trends and hot spots.
---
I hope that you enjoyed this Vancouver WA Sold Properties post!
Find More Valuable Information and Read Our Blog!