YOUR GUIDE TO LIVING IN
Battle Ground Washington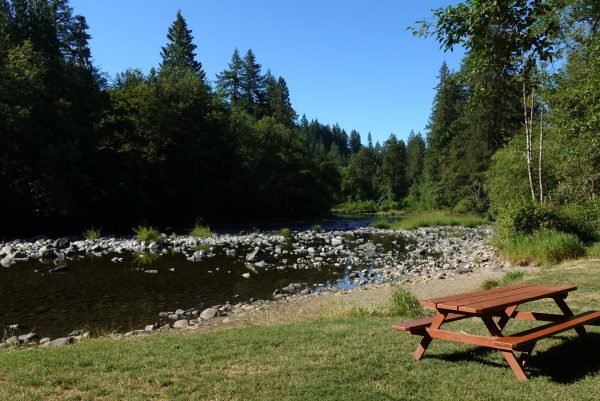 Battle Ground is a city in Clark County, Washington, United States. The population was 17,571 at the 2010 census. Between 2000 and 2005, Battle Ground ranked fourth in the state for population growth, out of 279 eligible incorporated communities. As of 2018, their population is over 20,000, with no exact data due to large suburban growth.
Every year in the summer Battle Ground puts on Harvest Days. There are a number of community events including parades, street dances, a carnival and chili cook-off. Battle Ground is an almost yearly winner for the Float Best Exemplifying Community Or Civic Involvement And Pride in the Portland Rose Festival's Grand Floral Parade. In 2006, however, it received the Sweepstakes Award for Most Outstanding Float In The Parade.
Content Courtesy of Wikipedia.org
Clark County Properties
Newest Homes in Battle Ground, WA
What's Your Battle Ground, WA Home Worth?
Our trained and certified agents specialize in the Clark County real estate market and are prepared to sell your home to the right buyer for the best price.
If you're considering selling your Battle Ground, Washington home, we utilize the latest, cutting-edge, real estate marketing tools to expose your property to the widest range of potential buyers. We are here to get your house aggressively marketed to sell as quickly as possible and for the best price! Our goals are to help you get your Battle Ground, Clark County, WA home sold, put you in the strongest negotiating position as possible, and to make it easier for you and reduce surprises.
Real Estate News & Blog
Battle Ground Real Estate Guide
Hi, this is Dale Chumbley with the Clark County Real Estate Guide and this is 365 Things To Do In Vancouver, WA. Today on 365 Things To Do In Vancouver, WA I will be sharing about Stack 571. Stack 571 has become one of my favorites down here [...]
It's hard to believe 365 Things To Do In Vancouver WA was created 10 years ago! So much has changed and there are so many new things to do I figured it was time to [...]
The following is a guest blog post I wrote for my friend Drew Meyers who has an awesome start-up called Oh Hey World!. Check out his site and thanks for reading my post. I'd love [...]
Since Dale wrote the blog post about Twilight Pizza in Camas nearly three years ago, another location has opened! Here is what happened on a recent visit to their second restaurant location. My husband and [...]
DON'T CALL US, WE'LL CALL YOU
Request a Callback
Fill in the form below to request a callback to discuss your Battle Ground Clark County real estate needs.