YOUR GUIDE TO LIVING IN
Vancouver Washington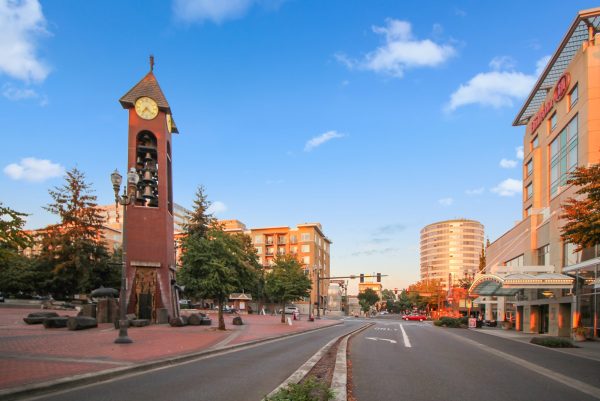 Vancouver is a city on the north bank of the Columbia River in the U.S. state of Washington, and the largest suburb of Portland, Oregon. Incorporated in 1857, it is the fourth largest city in the state, with a population of 161,791 as of April 1, 2010 census. Vancouver is the county seat of Clark County and forms part of the Portland-Vancouver metropolitan area, the 23rd largest metropolitan area in the United States.
Originally established in 1825 around Fort Vancouver, a fur-trading outpost, the city is located on the Washington–Oregon border along the Columbia River, directly north of Portland. In 2005, Money magazine named it No. 91 on its list of best places in America to live. In 2016, WalletHub ranks Vancouver the 39th best place in the US for families to live.
Clark County Properties
Newest Homes in Vancouver, WA
What's Your Vancouver WA Home Worth?
Our trained and certified agents specialize in the Clark County real estate market and are prepared to sell your home to the right buyer for the best price.
If you're considering selling your Vancouver, Washington home, we utilize the latest, cutting-edge, real estate marketing tools to expose your property to the widest range of potential buyers. We are here to get your house aggressively marketed to sell as quickly as possible and for the best price! Our goals are to help you get your Vancouver, Clark County, WA home sold, put you in the strongest negotiating position as possible, and to make it easier for you and reduce surprises.
Real Estate News & Blog
Vancouver Real Estate Guide
Hi, this is Dale Chumbley with the Clark County Real Estate Guide and this is 365 Things To Do In Vancouver, WA. Today on 365 Things To Do In Vancouver, WA I will be sharing about Stack 571. Stack 571 has become one of my favorites down here [...]
Tis the season! The annual lighting of the Vancouver, WA Christmas Tree in Esther Short Park takes place this Friday, November 23rd. If you haven't attended this event, it's a lot of fun. There are [...]
Wow! Vancouver, Washington is having their very own marathon THIS Sunday, June 19th, 2011. Yes, that's on Father's Day. I can tell you that this father won't be out on the course because I've already [...]
Easter is upon us. I know lots of people are looking to locate an Easter Egg Hunt or two. I'll highlight a few around town. I know this isn't all of them but hopefully you'll [...]
DON'T CALL US, WE'LL CALL YOU
Request a Callback
Fill in the form below to request a callback to discuss your Vancouver Clark County real estate needs.