I was on Facebook today when I saw a post from Realtor.com about a home for sale at 36199 River Point Dr, Astoria, OR 97103 that used to be a small power plant for the US Navy. Built in 1940, this two story brick building stands out as it is located in a typical looking residential neighborhood. Most of the homes in the neighborhood look to be valued from $389, 000 to $597,000.
This newly remodeled home is listing for $675,000 and comes in at 3,518 square feet. With only 3 bedrooms and 2 bathrooms, there is quite a bit of open space in the home. Built from brick, steel and concrete, some might say it is a fortress. Though the outside looks quite industrial, the mondern amenities combined with the the vintage feel is quite unique.
The master bathroom is floor to ceiling institutional tile. A modern free standing bathtub, walk in shower and a long sink like you might find in a high school restroom.
The home is very loft-like. Something that you might find in the older areas of downtown Portland. This old power plant is located just off the Youngs River and of all things, has a bocce ball court outside.
Astoria was a big navy town back in the 40's. In fact my marketing guy CJ's dad was stationed there at the Astoria NAS. Then you have the decommissioned area called Tongue Point to the North. I did quite a bit of research and there is no mention of this site so I can't give you the history. This place is a great find. You can see photographs and more information about this home here.
Other homes for sale in the Astoria OR market in the same price range
Relocation Information
Are you thinking about relocating to Astoria, WA? I can help you find the perfect home and make your move as stress-free as possible. I can offer valuable insight about the area to help you through your home buying experience. Contact Me at (360) 260-3253.
---
Are your thinking about buying or selling in Astoria, Oregon?
I am a local expert and am here to help guide you through your home buying or selling experience.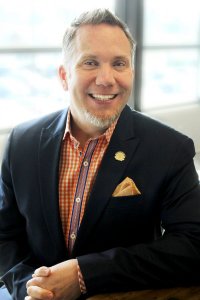 Contact Dale Chumbley
The Dale Chumbley Group
Phone: (360) 260-3253
dale.chumbley@comcast.net
1905 SE 192nd Ave Suite 203
Camas, WA 98607
---
Looking for more information about Astoria?
Being from the area, you receive the benefits of learning about great neighborhoods, trends and hot spots.
Find More Valuable Information and Read Our Blog!