Hello everyone and welcome to 2013! Wow, it seems like just the other day we were all worrying about Y2K… That's been 13 years! Crazy how time flies.

We'd love to share a couple things happening behind the scenes with the website. Early in 2012 we were pretty badly h@ck3d and it really messed up the look, feel and functionality of Clark County Real Estate Guide. We've hobbled the site through the remainder of the year. It's still been a great resource for people looking for "things to do" in Vancouver and the entire Clark County area. It's also been great for those looking to purchase or sell their home with The Chumbley Team. However, we need it to be better. For the last part of 2012 we've been working with Jim Marks at Virtual Results to design us a killer new site. I'm excited to say, it's just about ready to roll! This site will offer a more robust home searching ability, wonderful neighborhood information, highlighted space for our listings and of course it will still have over 365 posts telling about all the fun things to do in Vancouver, WA (and surrounding Clark County area). Here's a little screenshot teaser…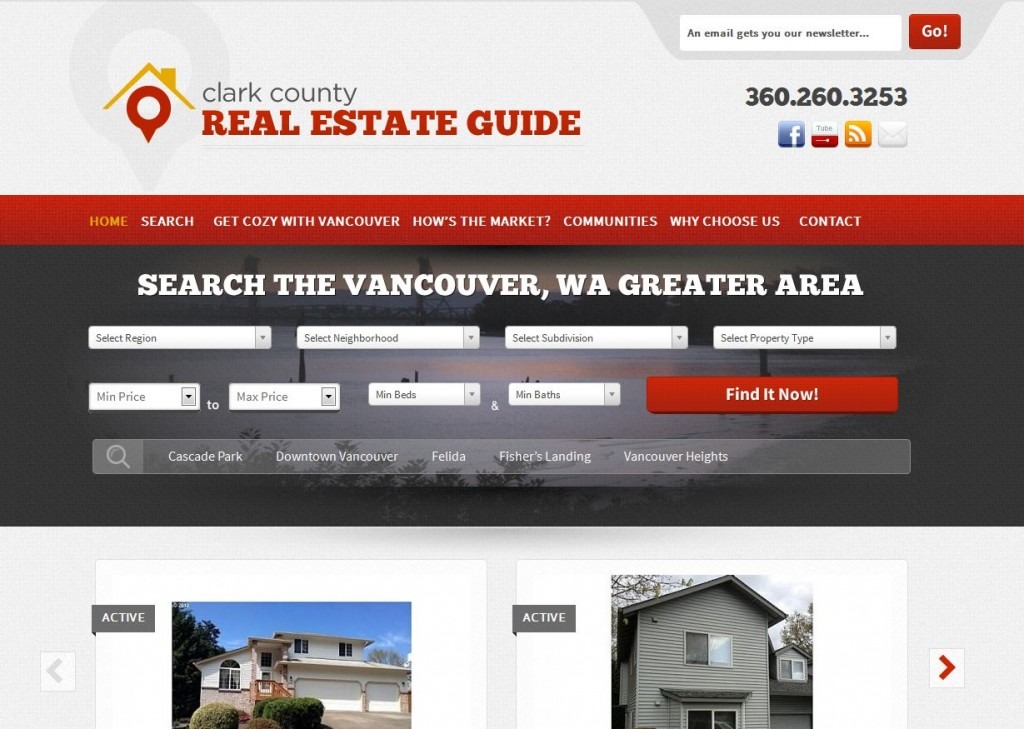 Look for this rollover to our new site very soon. In the mean time, if you are looking to buy or sell a home, plex or investment property please pick up the phone and give us a call. We look forward to serving you.
We wish you all a most wonderful, happy new year and close with this classic U2 tune, New Years Day! Enjoy.